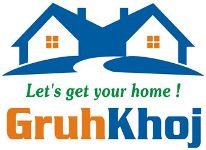 Real Estate Belagavi -
Property in Belagavi

,

New Flats, Shops, NA Plots in Belagavi & other Residential / Commercial Properties for sale in Belagavi City
Under Construction / RERA Registered Projects
Ready to Move in Projects
Residential Ready Properties & RERA Registered Projects in Belagavi
Business opportunities in Belgaum = Property in Belgaum, Belagavi uttar kannada. Search flats in belagavi 10 lakhs to 25lakhs / 25 Lac. Real Estate Belgaum, Buy, Sell and Rent Best Residential Properties in Belgaum by Real Property owners, Dealers, Builders and Real Estate Agents in belagavi. Houses For Sale Belgaum - Find Apartments in Belgaum, flats for sale in Belgaum, villas for sale in Belgaum karnataka state. Post free classified ads for sale residential or commercial, plots lands here. Thinking of buying 1 BHK apartments/houses in Belgaum Karnataka State? Our Double bedroom flats listings are 100% genuine properties with real photos details. Find 1 BHK / Bedroom flats in Belgaum Belagavi within your budget on gruhkhoj.com, India's No.1 Real Estate Portal. Get complete details of property specifications . Find properties for sale in Belgaum within your budget on gruhkhoj.com, India's No.1 Real Estate Portal. Get complete details of property specifications & related brochures free. Belagavi properties for sale, Residential Properties for sale in Belgaum Real estate in Belgaum for sale, 1 bhk 2 bhk flats in Belgaum for sale, property for sale in belgaum property rates, commercial real estate belgaum area, flats for sale in Belagavi/belgaum city. Gruhkhoj.com - is property portal in belgaum belgavi, online property sites in belgaum karnataka. Buy 2 BHK Flats in Belgaum. Get details of 2 BHK Apartment For Sale in Belgaum at gruhkhoj. About Belgaum / Belagavi District :- Belgaum - earlier known as Venugrama or the Bamboo Village- is one of the oldest, and well cultured historical place nestling high in the Western Ghats - lies in the zone of cultural transition between Karnataka, Maharashtra and Goa. Due to its proximity with the states of Maharashtra and Goa, it has acquired the cultural flavor of these states and blended it with the local Kannada culture to create a rich heritage. It is also known as Malenadu or Rain Country and the vegetation here is verdant green throughout the whole year. It has now become one of the important and considered district in the state of Karnataka. Belgaum is now marching with a tag of fast growing, redeveloping district with a population of approximately over 42,07,264. and is exactly at the center between Mumbai and Bangalore metrocities... Belagavi is a city - a municipal corporation in district in the state of Karnataka India. It is the fourth largest city in the state of Karnataka, after Bengaluru, Mysore and Hubli-Dharwad. City is located at 15.87 N 74.5 East. The city is in the northwestern parts of Karnataka State and lies at the border of two states, Maharashtra and Goa on the western ghats (50 km from the Goa state border). It is one of the oldest towns in the Karnataka, lying 502 km from Bangalore, 515 km from Hyderabad and 500 km from Mumbai. Belgaum district comprises 1278 villages with an area of 13,415 sq.km and a population of around 4.8 million according to the census of yr 2011. Belgaum is situated near the foothills of the Sahyadri mountain range (Western Ghats) at an altitude of about 779 m, 100 km from the Arabian Sea with the Markandeya river flowing nearby. It is also the headquarters for the division that comprises the districts of Bagalkot, Bijapur, Dharwad, Gadag, Haveri, Uttara Kannada. The Karnataka Government has proposed making Belgaum the second capital of the State of Karnataka and second state administrative building Suvarna Vidhana Soudha was inaugurated on 11 October 2012. ಬೆಳಗಾವಿ (ಬೆಲಾಗವಿ, ಬೆಲ್ಗಾವಿ ಮತ್ತು ವೇಣುಗ್ರಾಮ ಅಥವಾ "ಬಿದಿರು ಗ್ರಾಮ" ಎಂದೂ ಸಹ ಕರೆಯಲ್ಪಡುತ್ತದೆ) ಕರ್ನಾಟಕದ ಪಶ್ಚಿಮ ಘಟ್ಟಗಳ ಉತ್ತರ ಭಾಗದಲ್ಲಿದೆ. ಇದು ನಾಮಸೂಚಕ ಬೆಳಗಾವಿ ವಿಭಾಗ ಮತ್ತು ಬೆಳಗಾವಿ ಜಿಲ್ಲೆಯ ಆಡಳಿತ ಕೇಂದ್ರವಾಗಿದೆ. ಕರ್ನಾಟಕ ಸರ್ಕಾರವು ಕರ್ನಾಟಕದ ಎರಡನೆಯ ರಾಜಧಾನಿಯಾದ ಬೆಳಗಾಂನ್ನು ತಯಾರಿಸಲು ಪ್ರಸ್ತಾಪಿಸಿದೆ, ಆದ್ದರಿಂದ ಎರಡನೇ ರಾಜ್ಯ ಆಡಳಿತ ಕಟ್ಟಡ ಸುವರ್ಣ ವಿಧಾನ ಸೌಧವನ್ನು ಉದ್ಘಾಟಿಸಿದರು 11 ಅಕ್ಟೋಬರ್ 2012 ವರ್ಷ. ಲೋಟಸ್ ಕೌಂಟಿ ಲೋಟಸ್ ಹೆಗ್ಗುರುತುಗಳು ಇಂಡಿಯಾ ಪ್ರೈವೇಟ್. ಲಿಮಿಟೆಡ್ ಬೆಳಗಾವಿ, ಭಾರತೀಯ ವಾಯುಪಡೆಯ ಮೈದಾನ ಬೆಳಗಾವಿ . Belgaum now selected as first phase out of 20 cities as a smart city under PM Narendra Modi's flagship Smart Cities Mission-smart. Belagavi, also known as "Venugrama" or the "Bamboo Village" is a city in the Indian state of Karnataka. It is the administrative headquarters of the eponymous division and district also. It is also called as the second capital for the Karnataka state .The most ancient place in the district is Halsi and this, according to inscriptions on copper plates discovered in its neighborhood, was once the capital of a dynasty of 9 Kadamba kings. features of comprehensive development in Smart Cities are described as : Promoting mixed land use in area based developments–planning containing a wide range of compatible activities and land uses close to one another in order to make land use more efficient. We will enable some flexibility in land use and building bye-laws to adapt to change; Housing and inclusiveness - expand housing opportunities for all citizens. Creating walk-able localities, air pollution and resource depletion, boost local economy, promote interactions and ensure well security. The road network will created or refurbished not only for vehicles and public transport, but also for pedestrians and cyclists, and necessary administrative services are offered within walking or cycling distance. Preserving and developing open spaces - garden / parks, playgrounds, and recreational spaces in order to enhance the quality of life of citizens, reduce the urban heat effects in Areas and generally promote Eco-balance in environment. Promoting a variety of transport options - Transit Oriented Development (TOD), public transport and last mile para-transport connectivity easily. Making governance citizen-friendly and cost effective - increasingly rely on online services to bring about accountability and transparency, especially using mobiles app or mobile versions to reduce cost of services and providing services without having to go to municipal offices. Forming online social groups to listen to people and obtain feedback and use online monitoring of programs and activities with the aid of cyber tour of worksites; Giving an identity to the city-based on its main economic activity, such as local cuisine, health, education, training, arts and handicrafts, culture, sports goods, furniture, hosiery, textile, dairy, etc; Applying Smart Solutions to infrastructure and services in area based development in order to make them better for citizens lifestyle.
Commercial Properties in Belagavi for sale
Open / NA Plots in Belagavi
Builders & Developers in Belagavi
No Property in Shortlisted to Compare.