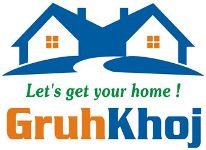 Real Estate Satara -
Property in Satara

,

New Flats, Shops, NA Plots in Satara & other Residential / Commercial Properties for sale in Satara City
Residential Ready Properties & RERA Registered Projects in Satara
Search Buy, Sell and Rent Best Residential Properties in Satara by Real Property owners, Dealers, Builders and Agents. bungalow for sale in satara, Property for sale in Satara Pune | Commercial Real Estate in Satara district, 1 bhk 2 bhk Flats, Bungalow, Row House, Shops, Office, Godowns, Basements, na open plots, Investment. Find property in Satara within your budget on gruhkhoj.com, Real Estate Portal. Get complete details on property specifications and it related amenities. Satara is located in the western part of Maharashtra. Satara district is bounded by Pune district to the north, Solapur district to the east, Sangli district to the south and Ratnagiri district to the west. Raigad district lies to its north-west. Satara District has an area of 10,480 kmsq, and a population of 2,796,906. The Sahyadri range, separates the district from city on the west side. The black rock Mahadeo range starts about 10 m north of Mahabaleshwar and stretches east and south-east across the whole of the district The main rivers of Satara district are Koyna and Krishna. The Krishna is one of the three largest sacred rivers of southern India. Approximately 172 km of the river course falls inside the district. The Krishna river begins on the eastern brow of the Mahabaleshwar plateau and the source is about 4500 ft. above sea level.
Commercial Properties in Satara for sale
Open / NA Plots in Satara
No Property in Shortlisted to Compare.