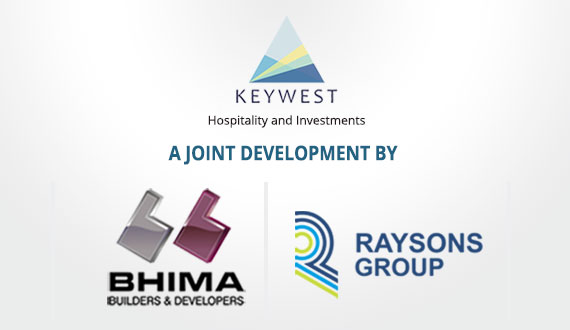 Keywest Hospitality and Investments : A Joint Development by "Bhima Builders & Developers and Raysons Group"
Both of the companies are well known for the prestigious projects in Kolhapur. Bhima Builders and Developers is one of the leading real estate developers of Kolhapur with a vast experience of many projects in a short span of 20 years. All the projects done by Bhima Builders & Developers are high-class and luxurious. Our name over the years is known for high quality construction and exceptional customer service. Our goal is always to provide beyond customer expectation.
Raysons Group is involved in Real Estate development under-brand name of Raysons Construction which is a trusted name in construction in Kolhapur city. With committed and ethical business, Raysons Construction has earned a respectful name and has completed many highly successful projects. The buildings constructed by Raysons are major landmarks in town and speak for itself. Raysons has always believed in exceeding customer expectations and creating value for them.
Keywest Hospitality and Investments is a partnership formed by joint collaboration of these two leading Real Estate Development companies with a vision of creating a premium working and living spaces in Kolhapur. Keywest has tied up with a good team of Architects, Engineers and intellectuals from various fields to build and deliver the best quality product.